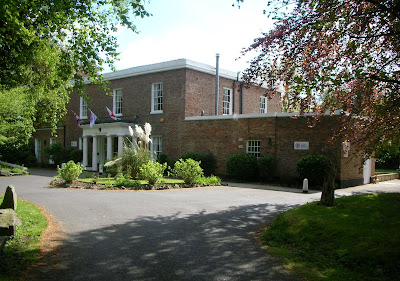 Click on image for You Tube video
Road Runs News and Information
No Results Found
The page you requested could not be found. Try refining your search, or use the navigation above to locate the post.
Put Them To Bed Run Sunday 4th October 2020
Our final run of the year, on a similar format to previous Put Them to Bed runs. After signing on at Coulby Manor and departure at approx 10.30 am the 75 mile route takes you through East Cleveland and the Esk Valley, with a half way stop in Whitby. £5 per person entry fee includes tea/coffee at start, roadbook / route sheet, and pie and pea meal at finish back at the Club.
Food /refreshments at 1/2 way not included
Moorland Classic Run Monday 31st August 2020
With the Yorkshire Moors on our doorstep this popular event offers a combination of fabulous moorland views, interesting and often challenging roads, and beautiful villages. A great way to spend Bank Holiday Monday.
With signing on at Coulby Manor from 9.30, and free tea/coffee for all entrants, cars and motorcycles will start leaving from 10.30 approx. After a half way stop, you're back to Coulby Manor from about 2pm for a some lunch.
Some comments after previous Moorland Classic events-
Just a big thank you for an excellent run today. Nice refreshments before we set off. The out route was amazing. Another stop off for tea and biscuits. Back on route again scenery was brilliant. Well done, We'll be back!!!!!!!
Ray & Julie (Jaguar)
Another great event!
Maurice Jennings (Fairthorpe)
Thanks once again for a really excellent run today, which given the perfect weather (smart move changing the date) showed the moorland and villages at their best!
Best regards,
Noel Lindford, Chairman
Tyne-Tees Centre MG Car Club
Great value run, a lovely day. Thank you very much
Brian Sayers (Morris Minor)
Nineteen Bridges Run Sunday 16th August 2020
.A popular run, and as many entrants now know, is based on the lanes and roads either side of the A19 corridor crossing over and below the A19 several times. The route of approximately 85 miles attempts to avoid excessively steep hills. Suitable for both cars and motorcycles, entrants should begin leaving the start at Coulby Manor at about 10.30am. An interesting half way stop at the Glider Club at Sutton Bank allows a pleasant relaxing break, before heading back to Coulby Manor for our lunch
Cost of £5 per person includes refreshments at the start (open from about 9.15am for signing on), route card or roadbook,
Tees Valley MG Owners Club Charity Run Sunday 26th July 2020
Starting and finishing at Coulby Manor, I will provide more information on this event soon
All members and guests welcome Contact Geoff Brown 01642 823458
Howard's Sunset Motorcycle Run Monday 6th July 2020 6pm
Howard Duddles annual evening run for vintage motorcycles. Howard can be contacted on 01642 822707
Geoff Wright Memorial Car & Bike Run Sunday 28th June 2020
.A superb event and running for a fourth year with minimal changes to a great route (making it easier for motorcyclists) Entry as usual will be £5 per person, which will include Road book / route instructions, tea / coffee at the start and lunch at the finish back at the Club. Signing-on at Coulby Manor from about 9.15 am, with first cars / motorcycles leaving at 10.30 approx. All tarmac route.
Drive It Day Run Sunday 26th April 2020
Open to all motor clubs, our popular first event of the calendar. Signing on at Coulby Manor from 9am. £5 pp entry includes lunch back at the Club
Moorland Classic Run 2018
A great way to spend Bank Holiday Monday. As the name suggests a car/motorcycle tour of the North Yorkshire Moors. Starting from Coulby Manor at approx 10.30am, free tea/coffee will be available from 9.30am allowing entrants to sign on. After a half way stop, you're back to Coulby Manor from about 2pm for a BBQ.
Drive It Day Run 2018
Although early morning was bright and sunny, as the 30 cars and handful of motorcycles left Coulby Manor black clouds were threatening. Some were fortunate and made it to the 1/2 way at the Gliding Centre at Sutton Bank before the heavy showers (Click on photograph of cars at 1/2 way for link to short video by Owen Frankland)
The second half took the crews through the lanes past Rievaulx over Snilesworth to Osmotherley, Swainby and Hutton Rudby back to the Club for a BBQ – in the sunshine.
Put Them To Bed Run 2017
Heavy rain on Sunday morning didn't seem to deter participants on this run. All except organiser Ernie Graves who, with a bit of persuasion from Ted Hardwick, left his bike at home and did the run in his van. A little fortuitous, as it happened. One entrant, Tony Cowen's son, had come off his Enfield coming to the start venue. He still set off with the other 36 participants even though it was thought that he had broken a finger. A steady run took them to Westerdale, then along the Esk Valley through Castleton, Danby, Lealholme. However at Limber Hill he couldn't manage to change gear so Ernie loaded the bike into the van and proceeded to the half way at Whitby. As the run returned along the coast through Sandsend, and Ugthorpe, to Boulby the later runners were caught in more heavy showers. Owen and Pam Frankland's MGB stopped in Hinderwell. Although one or two stopped to assist the car refused to start and their journey home was on the back of a recovery truck. All other entrants made it back to Coulby Manor safely however, and a well deserved BBQ meal.
Thank you very much for staging this excellent event. I really enjoyed it and was most impressed with the venue and the friendliness of the organisers.
Christopher Potter (Durham Panthers
Geoff Wright Memorial Run 2017
A great day. After the heavy rain all week, the sun shone on us again. 21 motorcycles and a dozen cars enjoyed a superb 75 mile route through East Cleveland, including the hill at Saltburn, then a tour round the Moors, after a stop at the Fox and Hounds at Ainthorpe
New Year Run - 2017
On a very cold and frosty morning a few hardy souls left the Club for a 65 mile tour around some South Durham lanes, arriving back at Coulby Manor for a hot sandwiches and a pleasant natter. A great way to celebrate the New Year.
The Nineteen Bridges Run" 2017
In contrast to the 2016 event, this year entrants started in heavy rain. This did stop to the relief of the sole motorcycling entrant, James Stedman, on his CG125. Many others had left their classic in the garage and come in moderns. No less enjoyment though and after a rather wet and muddy 45 mile first half in the lanes adjacent to the A19, we had a welcome break at the excellent Birds of Prey centre at Sion Hall north of Thirsk. The second half took in many new roads through Maunby, Scruton and Kirny Fleetham, before heading back to the Club via Streetlam and Danby Wiske for our BBQ. Thanks to all those who braved the inclement weather to join us, including several new faces. Hope to see you all again.